What's the difference between regular smoke detectors vs. monitored fire alarms in Greensboro?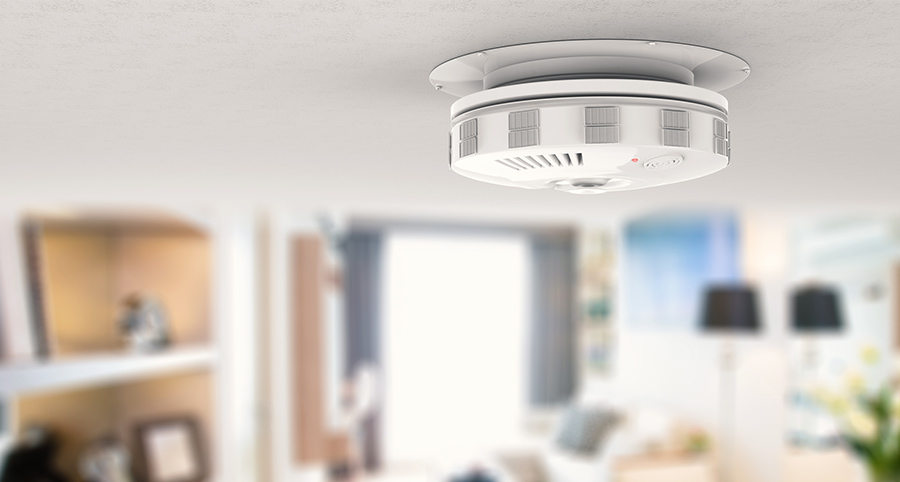 In the Greensboro smoke detector vs. monitored fire alarm discussion, it's clear that a monitored fire alarm is the superior option"> for your house. Smoke detectors are an essential consideration in protecting your house from fire, but they have some notable drawbacks. Conversely, monitored fire alarms offer more methods to detect an emergency and are able to contact a monitoring team in the event of a disaster. Pairing your fire alarms to a home security system also results in many extra perks that your common smoke detectors can only dream about.
Your ordinary smoke alarms in Greensboro might be inadequate
Fire safety is a crucial consideration, and smoke detectors take on a vital part in safeguarding your family. However, smoke detectors have some shortcomings. For instance, they will only detect smoke, not high temps. When there is a fire in your house, you would not be cautioned until the smoke rises to the smoke detector. Even though there are some other telltale indications of fire -- like a marked rise in heat -- if there's no smoke, you will fail to get a sounding of your smoke detector.
In addition, smoke detectors only sound the alarm if they encounter enough smoke. In the event a fire starts small, you may not be alerted until the flames are out of control. Many smoke detectors use dual-sensor technology, meaning they will be able to perceive smoke from both a blazing inferno and smoldering remnants. Then when they sound their alarm, it falls to the resident to contact emergency services after exiting the property.
Monitored fire alarms offer more benefits than standard smoke detectors
Even though they look like standard smoke detectors, monitored fire alarms offer more benefits. If linked to a complete home security installation, they will:
Detect fire with multi-sensor technology: Like a standard smoke detector, the monitored component can engage from a roaring blaze or smoldering embers. It will resonate a high-volume warning when it senses a potential disaster.
Detect fire due to a abrupt rise in heat: A monitored fire alarm can even go off if it notices an abnormal heat surge. Frequently, heat is noticed in advance of smoke. Added means to uncover a fire leads to extra means to keep your family safe.
Notifies your dedicated monitoring representatives: Fires can take place when you are on site or somewhere else. No matter of the situation, your fire alarms will alert your monitoring agents, who are able to quickly place a call to emergency services. When every tick of the clock is critical, it's comforting to know that somebody is constantly keeping a watch of your residence.
Pairs with home automation: While the primary purpose of a fire alarm is to detect an emergency and call for assistance, it can also join forces with other automated components. For instance, a triggered alarm could prompt your system to start the exhaust fan to slow the flames or initiate lighting so you are able to find the safest path out of the house.
Your monitored fire alarms are part of a complete smart home
The simplest way to maximize the functionality of your fire alarms is to connect them with a Vivint home security system. Consult with a Vivint expert today and customize the most suitable smart home for your needs. Diall (336) 962-5081 or submit the form on this page to begin.
Areas Served Around Greensboro By Smart Security Specialists Your Local Vivint Authorized Dealer