Where to place home security cameras in Greensboro?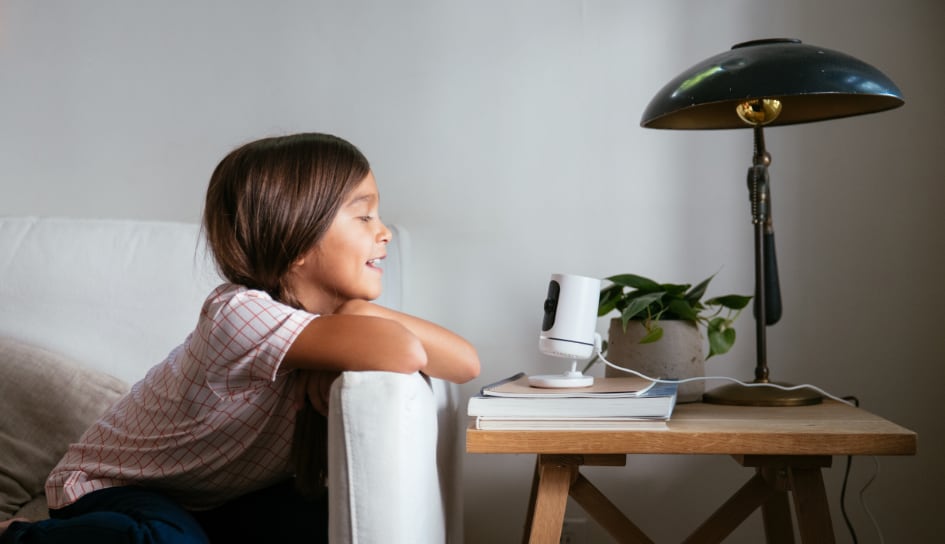 If you need to know the most critical areas to install your Greensboro home security cameras, look at the most vulnerable areas that need a clear view of any potential danger. Start at your main entryway and then add cameras to the exterior spots without windows. You should also implement devices in indoor hallways and rooms.
Review these straightforward recommendations on where you should place your Greensboro home security cameras.

Utilize A Doorbell Camera At Your Front Entryway
As you appraise the likely dangers that could pose a problem for your home, an intruder or package pilferer will likely be a chief concern. You might be surprised, but research shows that over 1/3rd of home invasions occur via your primary entrance. Of course, ensuring your lock is always engaged can decrease the probability of a break-in, but it's a good idea to get a view of the front stoop.
Doorbell surveillance systems offer high-def video streams so you can see your entry 24/7. If anyone approaches your door or the front porch, the device will begin recording and send alerts to your smartphone. You may also speak with visitors via the bi-directional audio functionality through your cell phone app. Or have your smart lighting in your hall or foyer automatically come on to look like you're in the house when you aren't there.
Keep An Eye On Dead Zones With Outdoor Cameras
Dead spots are some of the best places to place your home security cameras in Greensboro. Luckily, modern exterior cameras are wireless and small. As you are able to put them in nearly any position, you candefinitely capture a view of areas not visible from windows, like the perimeter around your garage -- particularly if you have a detached garage.
Some other dead spaces at your property might include:
Corners of your home away from streets or sidewalks
Spaces near decks or other features
Entrance to a cellar or basement egress windows
Sheds or additional outdoor installations
For security camera placement, be certain that you have a clear view. That may mean pruning any landscaping that might get in your way.
Where To Place Your Interior Cameras In Greensboro
Within your house, you have a great deal of possibilities for placing your indoor surveillance. These units are sleek and unobtrusive and are intended to simply rest on any flat shelf. Then if any suspicious action occurs overnight or when you're gone, you'll be sent a phone notification along with a video clip.
The preferred spots for your indoor cameras tend to be major hallways and the parts of your house with expensive electronics or artwork. Primary living areas like family rooms often get the bulk of camera installations in Greensboro. The front and upstairs hallways are also smart options -- especially to watch escape routes in the occurrence of a fire or other disaster. At-home work spaces are getting more in demand as well, as remote work has evolved.
Request Home Security Cameras With A Smart Home Package
Your property deserves a high level of protection. Get in touch with us today to start planning your home security system, and you can protect every area of your house in no time at all! Call (336) 962-5081 or submit the ensuing form for your free quote.
Areas Served Around Greensboro By Smart Security Specialists Your Local Vivint Authorized Dealer